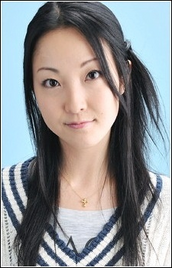 Shizuka Itō (伊藤 静 Itō Shizuka, born December 5, 1980) is a Japanese voice actress and singer who voices Irina Jelavić in the Assassination Classroom Anime. She is affiliated with Ken Production.
Other Aliases
高志 麻矢 (Takashi Maya)
鳥羽 すの (Toba Suno)
祢乃 照果 (Neno Teruka)
美咲 里奈 or 三咲 里奈 (Misaki Rina)
Other Notable Roles
Anime
Games
Ad blocker interference detected!
Wikia is a free-to-use site that makes money from advertising. We have a modified experience for viewers using ad blockers

Wikia is not accessible if you've made further modifications. Remove the custom ad blocker rule(s) and the page will load as expected.